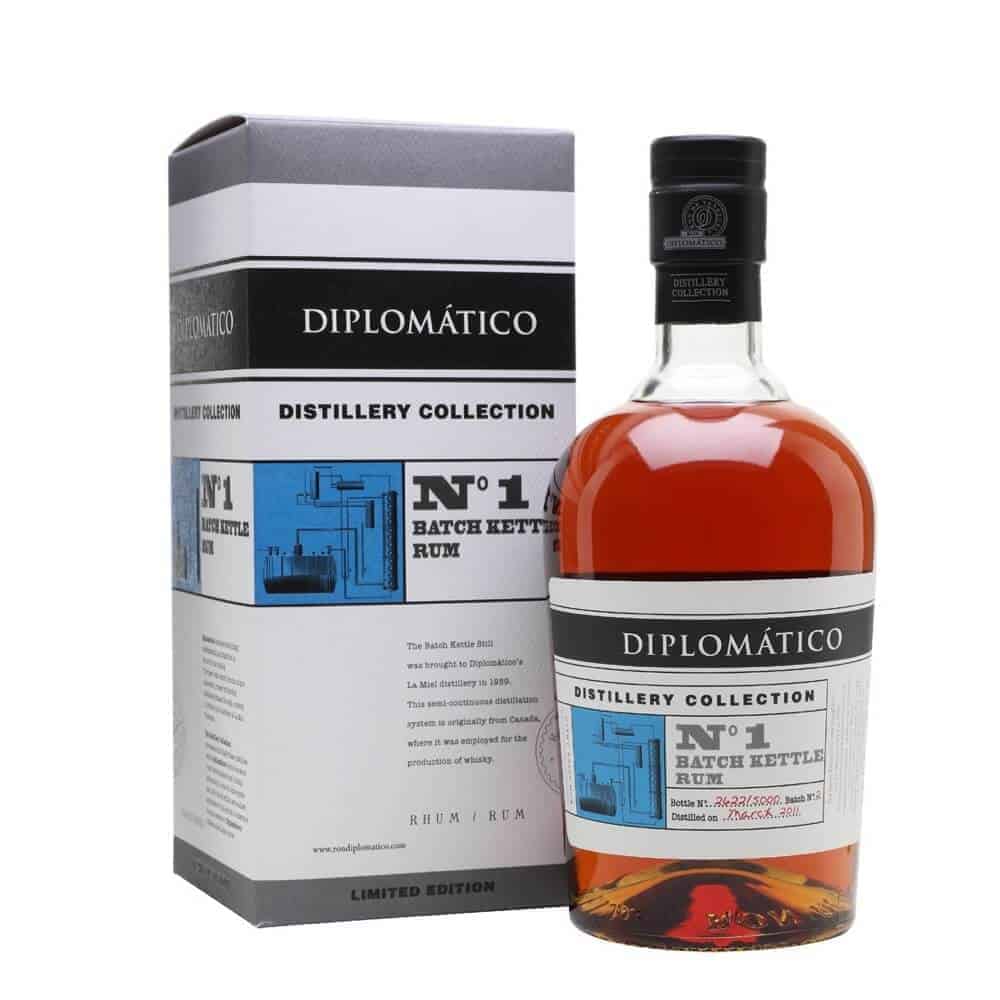 Diplomatico Distillery Collection Nº1 Batch Kettle 70cl 47%Vol.
€64,00
The batch kettle still was brought to Diplomático's La Miel distillery in 1959.
This discontinuous distillation system is originally from Canada, where it was employed for the production of whisky.
The batch kettle rum is mainly produced from sugar cane honeys and aged in American white oak barrels, that previously served to age bourbon and whisky, for 6 years.
Fruity and sweet aromas, wild flowers and vanilla notes.
Its elegance continues in the palate where delicate wood tannins are complemented by notes of toasted caramel and ripe red fruit flavors, ending in a soft, sweet and lingering aftertaste.
70cl 47%vol
In stock
✓ Available online
✓ Available in store
Description
BEST SERVED
Enjoy it neat or on the rocks.
| NUTRIENTS | AVERAGE QUANTITY PER 100ML |
| --- | --- |
| Energy (Kcal) | 261.0 |
| Protein (g) | 0.0 |
| Total Fat (g) | 0.0 |
| Total Sugar (g) | 0.0 |
| Fiber (g) | 0.0 |
This product does not contain any Food Additives such as flavorings, artificial colorings or artificial sweeteners; nor animal derived ingredients; nor glycerin.
This product is not produced from GMOs, nor does it contain ingredients produced from these organisms, and so does not require labeling as GMO. This statement complies with Regulation (EC) 1829/2003
Only logged in customers who have purchased this product may leave a review.