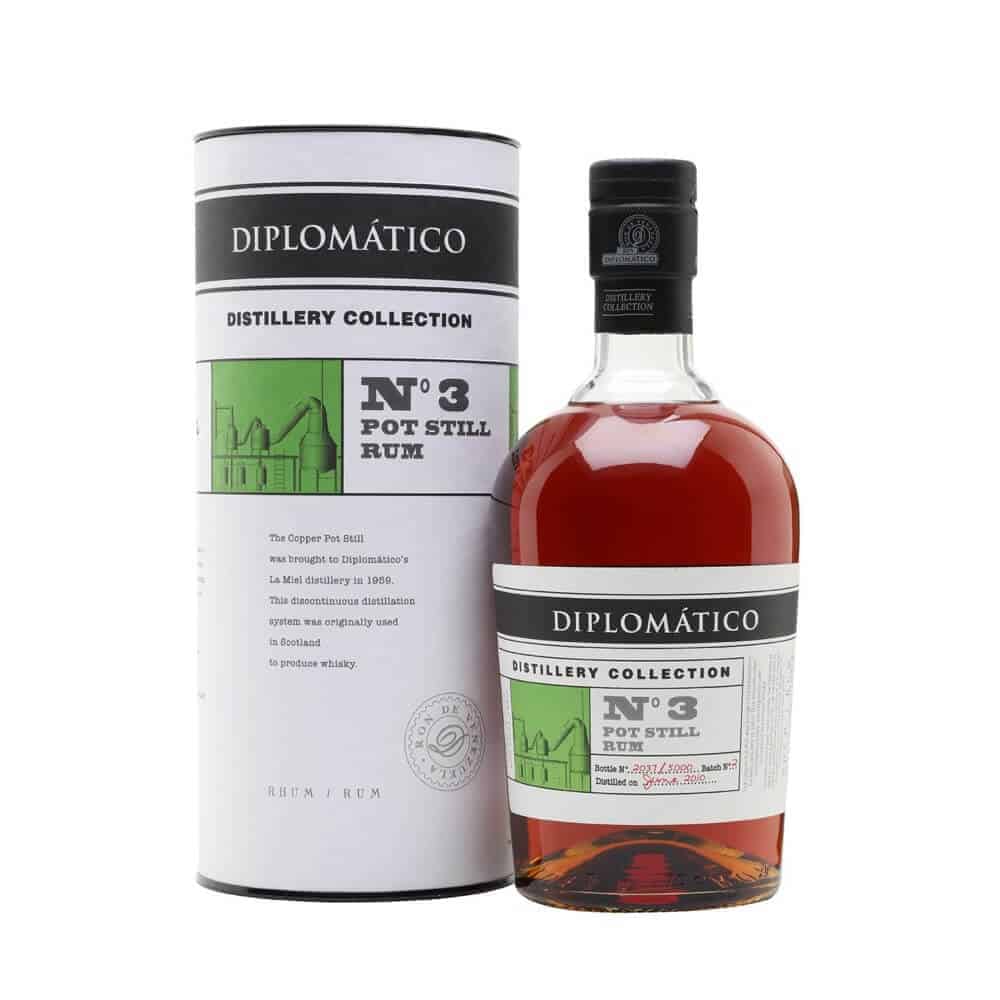 Diplomatico Distillery Collection Nº3 Pot Still 70cl 47%Vol.
€64,00
The copper pot stills were brought to diplomático's la miel distillery in 1959.
This discontinuous distillation system was originally used in scotland to produce whisky.
The copper pot still rum is produced from the best sugar cane honeys.
The distillate is then aged in small american white oak barrels until it reaches optimum maturity, resulting in a complex and delicious spirit.
This copper pot still rum is at the heart of diplomático's unique taste profile.
70cl 47%vol
In stock
✓ Available online
✓ Available in store
Description
BEST SERVED
Enjoy it neat or on the rocks.
| NUTRIENTS | AVERAGE QUANTITY PER 100ML |
| --- | --- |
| Energy (Kcal) | 261.0 |
| Protein (g) | 0.0 |
| Total Fat (g) | 0.0 |
| Total Sugar (g) | 0.0 |
| Fiber (g) | 0.0 |
This product does not contain any Food Additives such as flavorings, artificial colorings or artificial sweeteners; nor animal derived ingredients; nor glycerin.
This product is not produced from GMOs, nor does it contain ingredients produced from these organisms, and so does not require labeling as GMO. This statement complies with Regulation (EC) 1829/2003