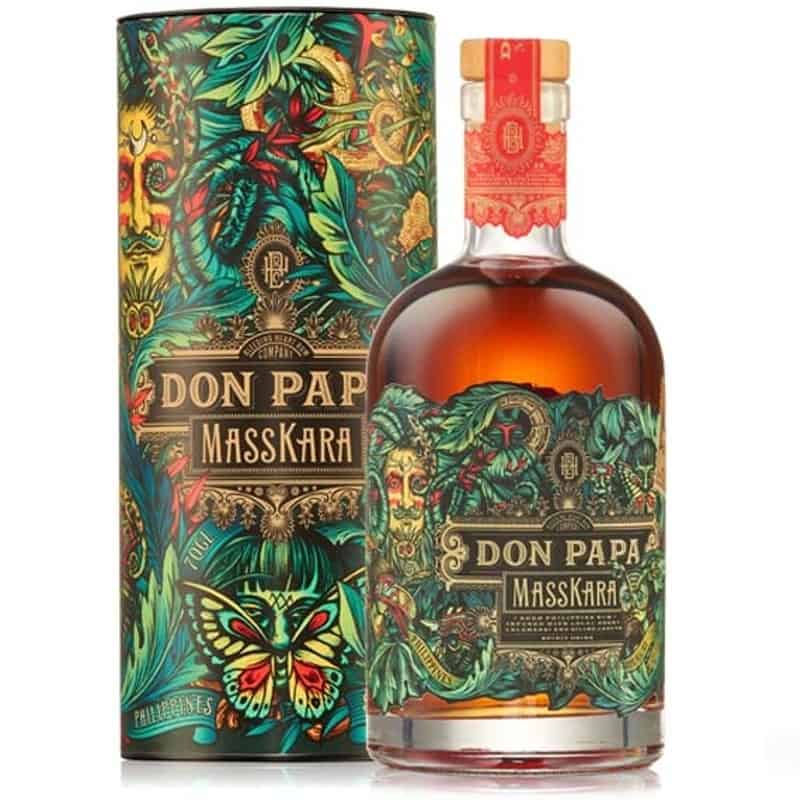 Don Papa Masskara with Canister 70cl 40%vol
Inspired by the masked fiesta and fantasy-filled Masskara festival. Don Papa Masskara is pot-distilled and infused with calamansi to offer distinctive citrus notes, honey to sweeten the senses and siling labuyo for a touch of heat and spice.
Rich honeyed nose with a hint of fresh citrus.
Now Available With Canister!
Out of stock
Description
COLOR:
Light Amber
MOUTH:
Smooth and Fruity, with delicate interwoven flavours of honey, candied fruits, and deliciously sweet citrus.
FINISH:
Long and Rich, elevated with a delightful bee-like sting at the very end.