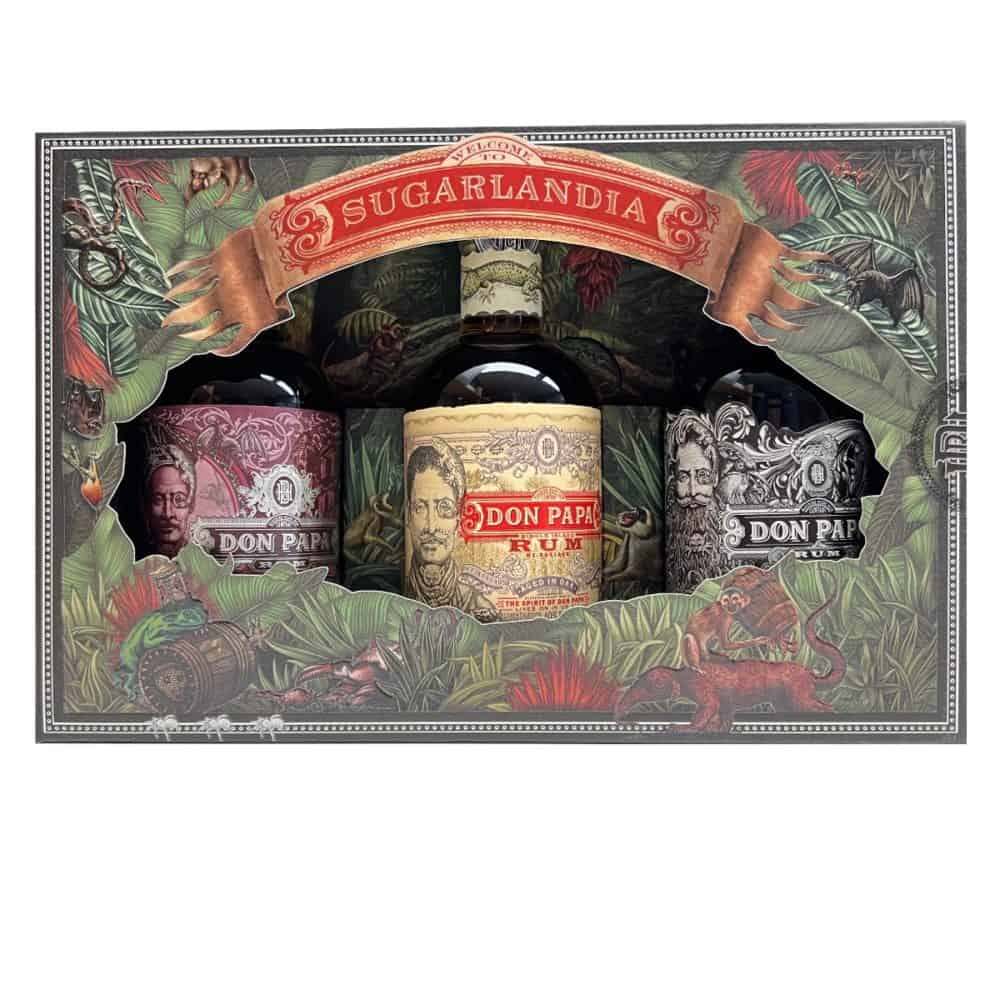 Don Papa Super Premium Tripack Giftpack Sugarlandia 3x20cl
€64,00
The universe of Sugarlandia comes in a box set.
Made on the island of Negros in the Philippines, Don Papa Baroko is distilled from molasses called "black gold". This sugar cane brandy is aged in American oak barrels for several years.
The box contains the 3 finest Don Papa Rums in a tripack all in 1 giftset. One not to miss.
1x 20cl Don Papa Sherry Cask
1x 20cl Don Papa Rum 7Y
1x 20cl Don Papa Rum 10Y
Out of stock
Only logged in customers who have purchased this product may leave a review.