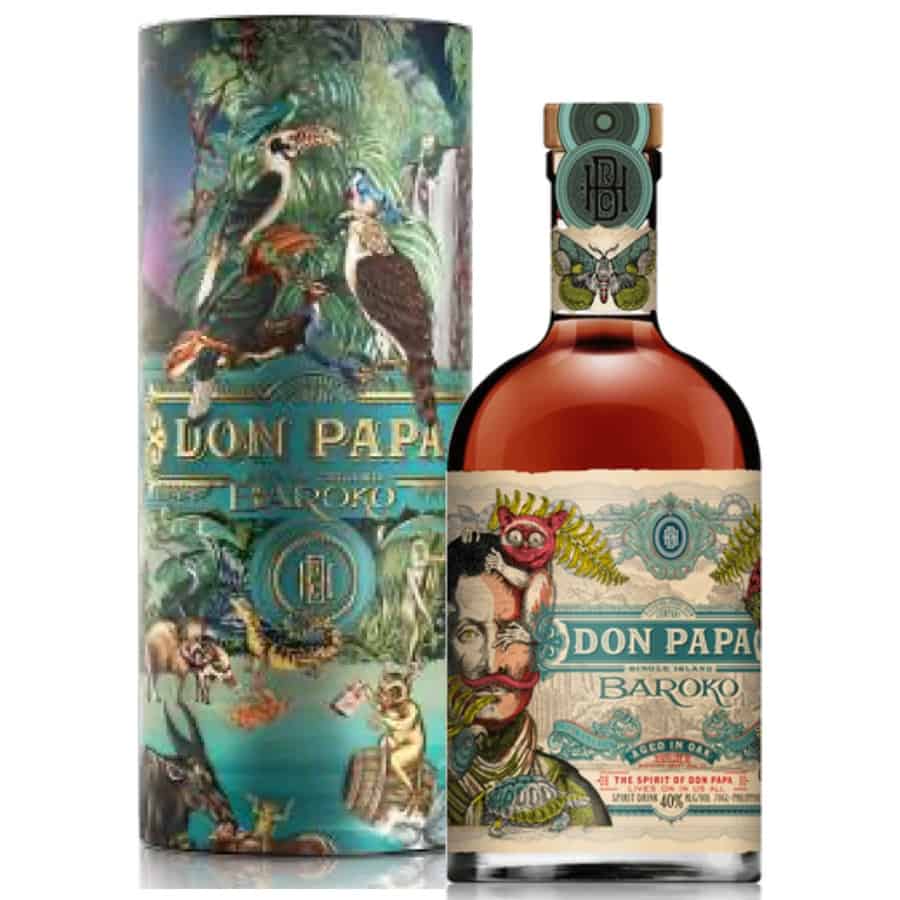 Don Papa Rum Baroko Secrets Of Sugarlandia Father's Day Canister 70cl 40%vol.
The 'Secrets of Sugarlandia' gift canister for Father's Day 2022, is launched to raise awareness and support for key conservation efforts on its island home of Negros Occidental, known locally as Sugarlandia.
This canister is a mesmerizing tropical visual feat, encapsulating the rich, lush flora and fauna found on the island, and some of its critically endangered species including the Bleeding Heart Dove, Visayan Warty Pig and Visayan Spotted Deer, Visayan Tarictic Hornbill and Rufous-Headed Hornbill.
A percentage of the canister sales will go to support the important conservation work of key organisations on the island including the Talarak Foundation, which focuses on preserving and increasing the populations of these endangered and endemic species of Negros, and the Philippine Reef and Rainforest Conservation Foundation, which leads conservation and sustainability programs on the island of Negros and several parts of the Philippines. Don Papa is in the process of developing partnerships with both.
Out of stock
Description
COLOR: Light Amber
MOUTH: Smooth and Fruity, with delicate interwoven flavours of honey, candied fruits, and deliciously sweet citrus.
FINISH: Long and Rich, elevated with a delightful bee-like sting at the very end.