Sale!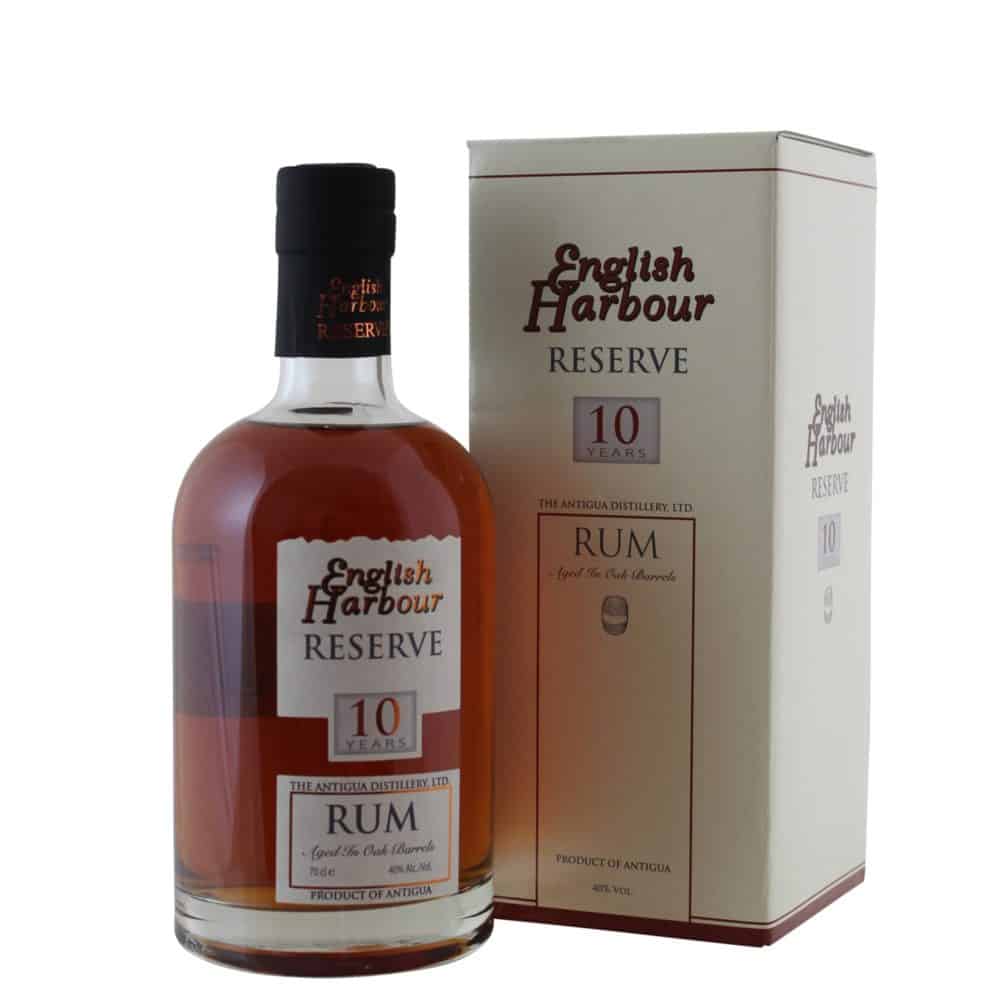 English Harbour Reserve Aged 10 Years 70cl 40%Vol.
-10% OFF
With a perfectly balance blend, English Harbour 10yr Reserve is a deep mahogany rum distilled from molasses Aged 10 years in used whisky and bourbon barrels. First unveiled in 2006, English Harbour 10yr Reserve, instantly began making a name for itself and gave English Harbour 5yr drinkers something to graduate to.
In stock
✓ Available online
✓ Available in store
Description
Tasting Notes:
Lightly heavier in flavor and taste than the five year old rum. Initially soft and closed. The smoky oak flavors are well balanced with citrus, dried fruits, vanilla and burnt sugar notes. Coconut, cinnamon and tropical florals on the aroma prepare you for butterscotch in the initial taste followed by a touch of thick coffee and baked apple in the viscous mouth feel.
Smoky cedar in the body lasts through the finish and opens beautifully revealing hints of spice – cardamom, menthol, rosemary, caramel and ripe blackberries.
Awards:
• Awarded 96 of 100 points and rated as EXCEPTIONAL by Wine Enthusiast Magazine in 2009
• Featured in the Broadway play 'God of Carnage' in 2009
• Gold Medal 2010 at the Int'l Review of Spirits by The Beverage Tasting Institute scoring 93 out of 100 points
Only logged in customers who have purchased this product may leave a review.