Sale!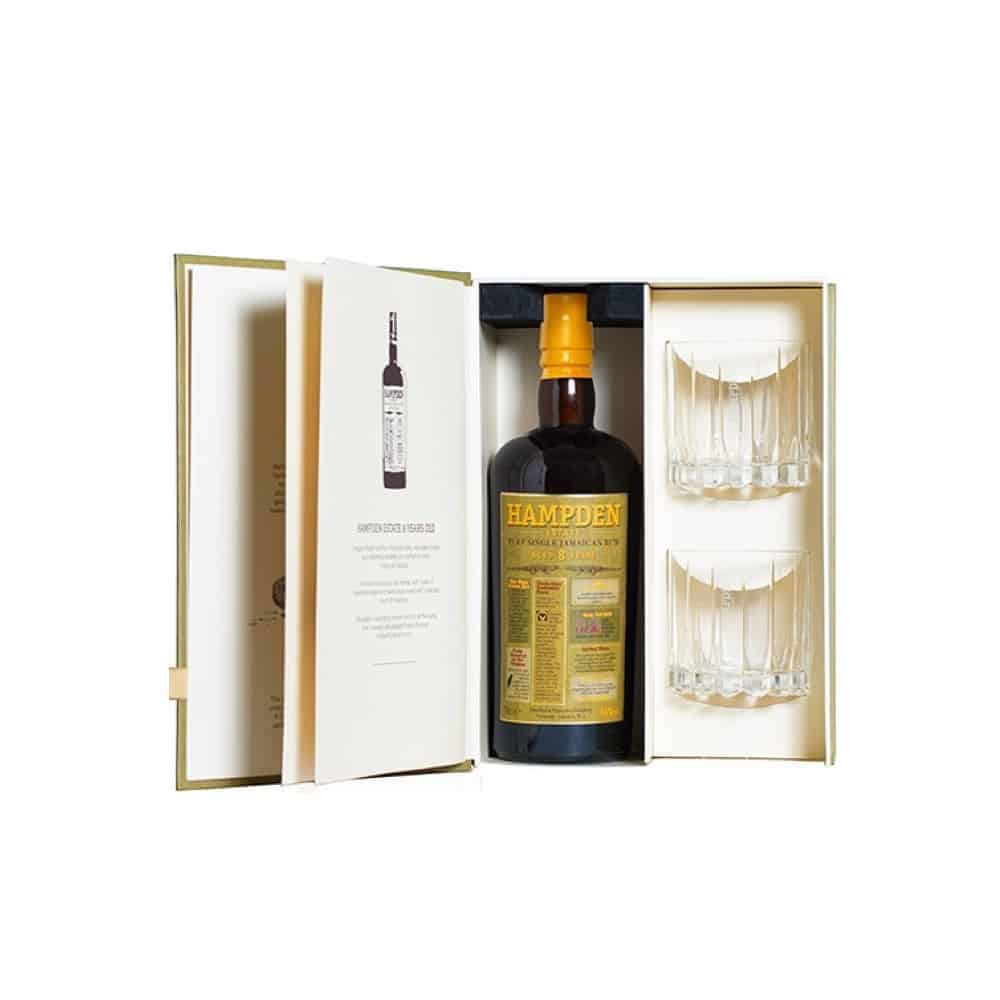 Hampden Estate aged 8 years Giftpack 70cl 46%Vol.
€75,00 -13% OFF
Aged for 8 years in the tropical climate of Jamaica, equivalent to 25 years of maturation in a more temperate European climate, this Hampden wonderfully embodies the heady, complex and refined style of the rums produced by this iconic distillery which is akin to a grand cru.
Infatuated with authenticity, it beautifully recreates the renowned unique and captivating ester-rich profile of flavours and aromas patiently sculpted by three centuries of uninterrupted distillation.
To better experience every nuance of the flavour and aroma palette, this gift set includes two glasses from the famous Austrian crystal glassworks Riedel.
Jamaica Pure Single Rum
The High Ester Art
Fully Matured In The Tropics
Wild Fermentation
Only Pot Still
Spring Water
Natural Colour
Sugar Free
In stock
✓ Available online
✓ Available in store
Description
Profile:
The intense and voluptuous first nose is exotic (banana, pineapple) and tangy (orange zest). Allowed to breathe, it becomes increasingly rich (baked apple) and gently vanilla. Notes of acacia honey and verbena. The heady attack is very spicy (ginger, clove, nutmeg). Then exotic (coconut, guava), the mid-palate quickly develops flavours of dark chocolate, toffee and torrefaction (coffee). The long start of the finish pours cane sugar onto the tongue as beeswax gradually coats the side of the palate. On the retro-nasal olfaction, ripe fruits (apple, pear) bring lots of freshness to the very end of the palate.
Only logged in customers who have purchased this product may leave a review.