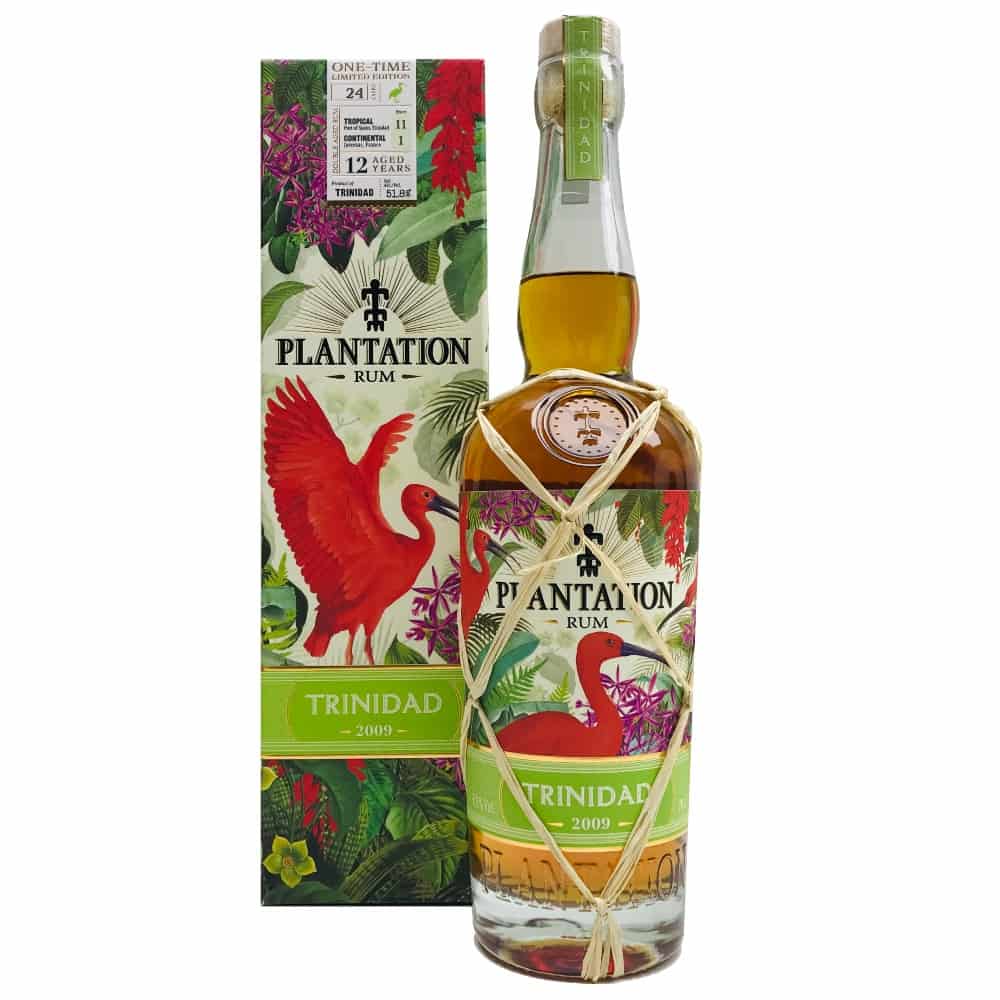 Plantation Trinidad 2009 70cl 51,8%Vol.
€64,90
SUBTLE AND FLORAL
This vintage was distilled in 2009 in a four column still at Trinidad Distillers, and has been aged 11 years in Trinidad, then matured 1 years in Ferrand casks.
Rising fruit notes create a citrus explosion of lemon and pear, followed by grilled almond, popcorn and paprika. It is a fresh and floral rum, perfect as an after diner drink.
In stock
✓ Available online
✓ Available in store
Description
CHARACTERISTICS
Category : 2021 One Time Limited Edition

Alc./Vol. : 51,8%

Origin : Trinidad Distillers Limited

Raw material : Molasses

Fermentation : 3 days

Distillation : 4 Column Still

Year of Distillation : 2009

Tropical ageing : 11 Tropical years in 200L Bourbon cask,

Continental ageing : 1 Continental year in 400L Ferrand casks

Volatile substances : 525 g/hL AA

Esters : 205 g/hL AA

Dosage : 0 g/L

Cane sugar caramel E150a (% vol) : between 0% and 0.1%
Only logged in customers who have purchased this product may leave a review.