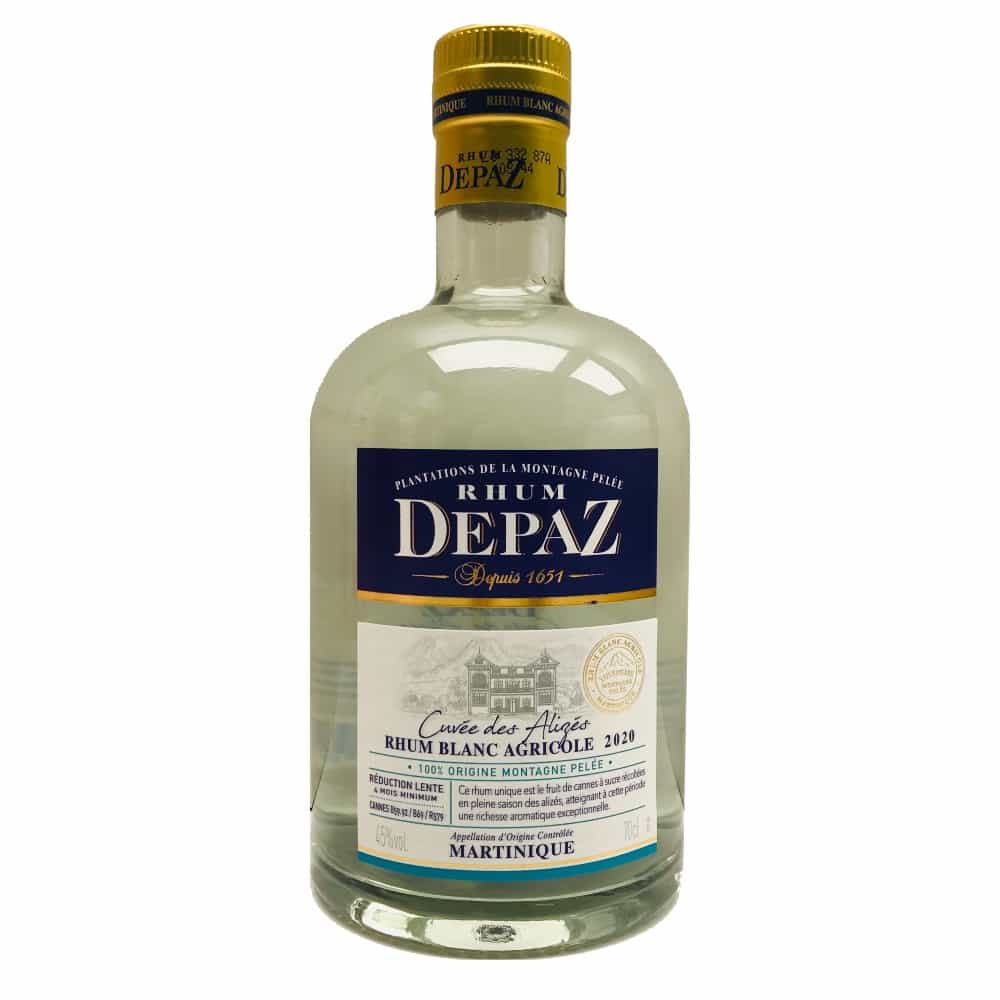 Rhum Depaz Cuvée Des Alizés Rhum Blanc Agricole 2020 70cl 45%Vol.
€44,80
This unique white rum is the fruit of sugar cane harvested at the height of the trade winds, achieving exceptional aromatic richness during this period.
This cuvée is the result of a search for an association of flavors induced by the pouring of daily white agricultural rum.
The balance of flavors was registered during the harvest from February to April 2020 from 3 varieties of sugar cane.
In stock
✓ Available online
✓ Available in store
Description
AT NOSE:
On the nose, the amount is supple, rich with floral flavors of lime blossom, geranium and citrus notes such as lemongrass evolving towards vegetal and sweet tones of yellow fruits.
IN MOUTH:
On the palate, the attack is supple and tasty, with a dynamic of aniseed and citrus flavors such as lemon punch and spices (cinnamon and anise).
HOW TO:
You will appreciate all the aromatic richness of Depaz Cuvée des Alizés white rum, tasted pure as well as Ti Punch or as an accompaniment to cocktails rich in taste.
Only logged in customers who have purchased this product may leave a review.