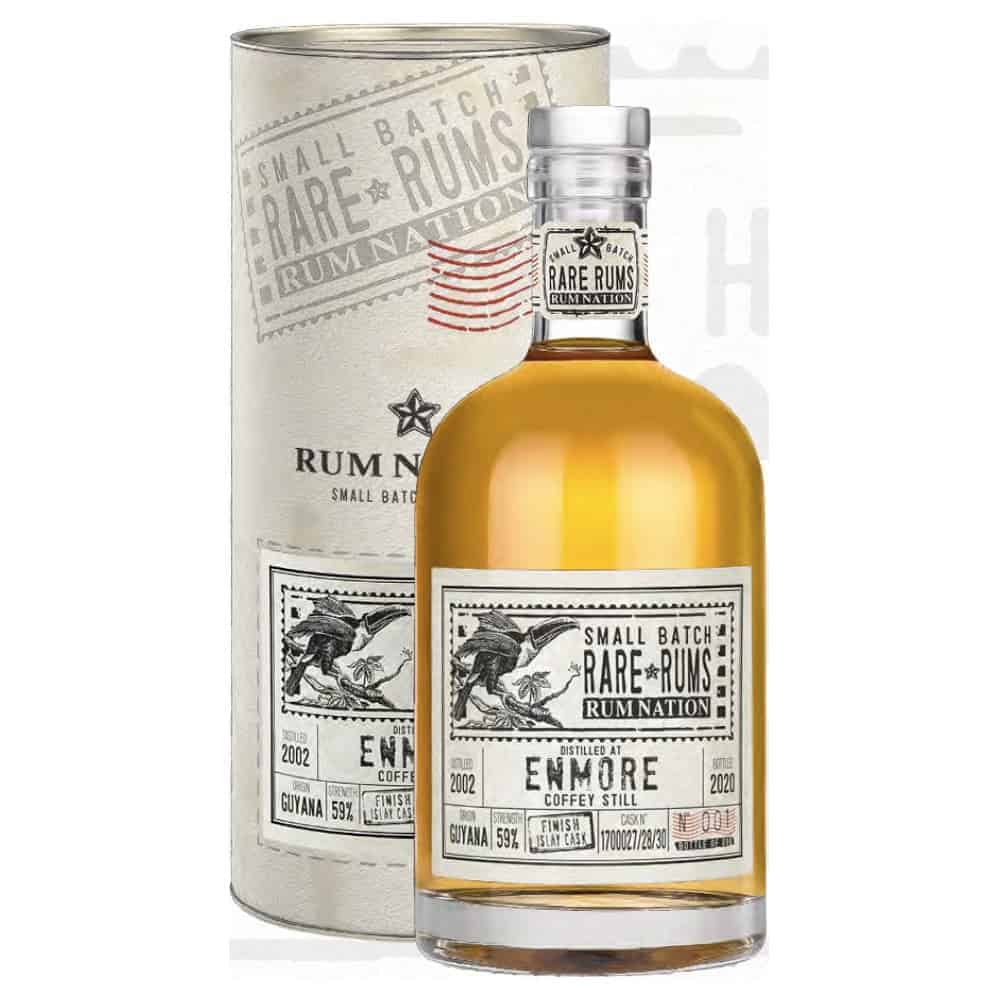 Rum Nation Rare Enmore KFM Islay Finish 2002 2020 70cl 59%Vol
€169,00
EnmoreKFM 18 y.o. 2002-2020 70cl
NAT 98 | 59%Cask#1/2/3
Many years ago, on the banks of the Demerara River, the famous Enmore distillery produced this rum in their Versailles still. Bearing the initials of Kenneth Francis Mckenzie, former owner of the Lusignan plantation in Guyana, this rum combines ancestral know-how and a modern approach.
This rare KFM is clean and without excessive influence from the oak apart from the mellowness imparted by the years of maturation, it's a rum with a very estery and aromatic nose, and a taste that showcases the quality of the sugarcane.
In stock
Description
Tasting Notes:
Farmy and earthy, it has a marked sweetness and roundness of character, with a touch of beeswax, while retaining lean elegance and a dry, mineral style. Lemon peel and cinnamon aromas lead the way to a very peppery and slightly smoky finale.