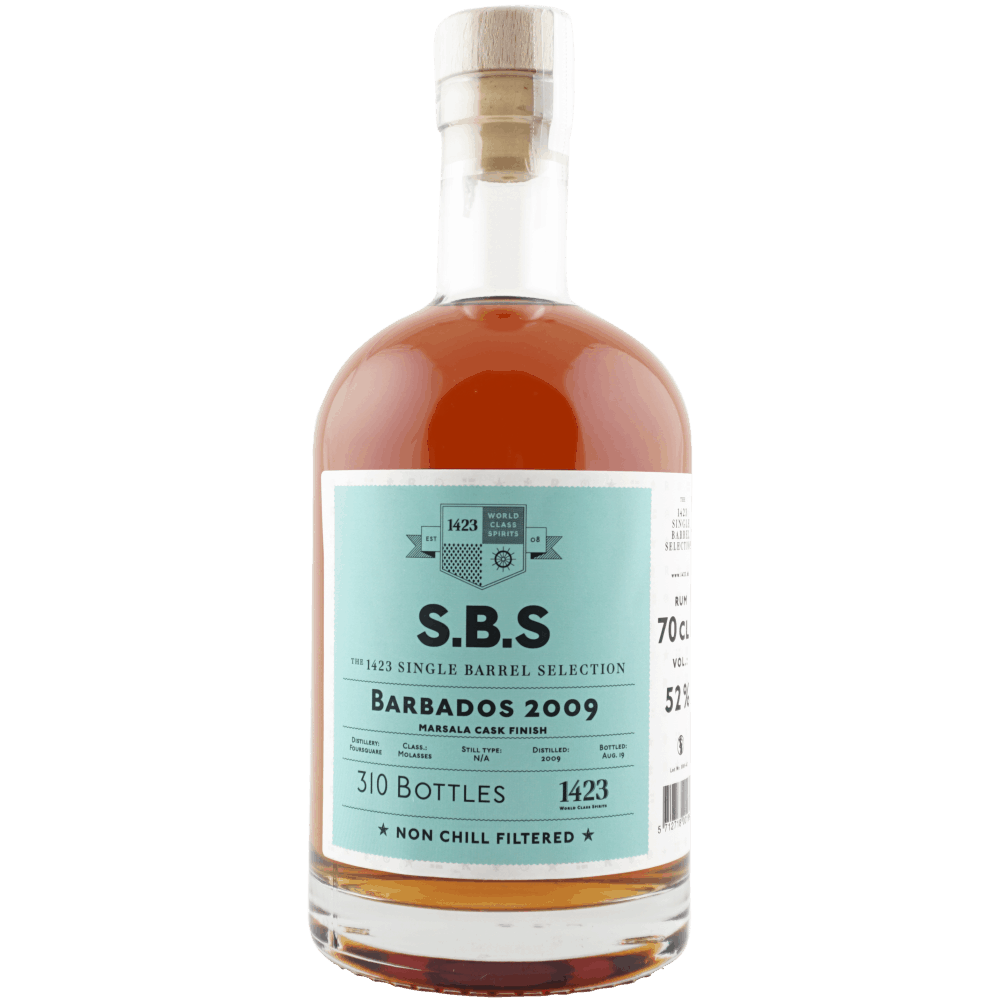 S.B.S SINGLE BARREL SELECTION BARBADOS 2009 Marsala finish 70cl 52%Vol.
€84,90
1423 world class spirits
SINGLE BARREL SELECTION
S.B.S BARBADOS 2009
A real apple bomb from Foursquare Distillery which matured in an ex-Bourbon barrel and received a Marsala finish for 17 months.
Country of origin: BARBADOS
PRODUCED BY
FOURSQUARE DISTILLERY

Product on backorder: Count max 7 days before shipping.
Description
MARSALA CASK FINISH

S.B.S Barbados 2009 comes from a single cask, which yielded 310 bottles. It is a molasses based rum, which is distilled by Foursquare Distillery at Barbados in 2009 and bottled in Denmark in August 2019. Foursquare Distillery is using both column and pot stills for the production of rum. Unfortunately, it is not know which still has been used for this expression. Despite maturing in an ex-Bourbon barrel did S.B.S Barbados 2008 enjoy a second maturation in a Marsala cask for 17 months.

Nose: The alcohol is dominant but without being aggressive. First marsala, next apple compote and vanilla.
Palate: Ripe apples almost Calvados-ish. Tea, hazelnut, toast and buttercream.