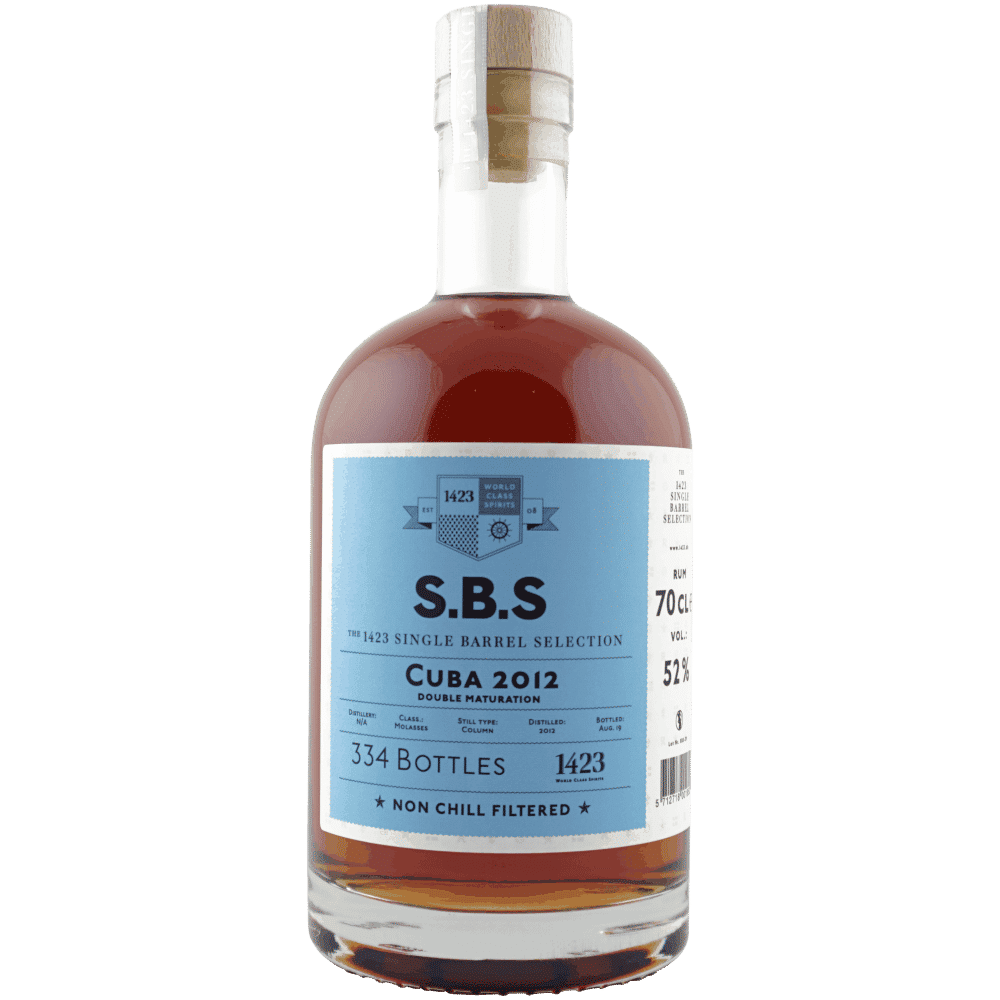 S.B.S SINGLE BARREL SELECTION CUBA 2012 DOUBLE MATURATION 70cl 52%Vol.
€81,00
1423 world class spirits
SINGLE BARREL SELECTION
S.B.S CUBA 2012
A wonderful single cask bottling from Cuba with second maturation in the American Virgin Cask, which gives the rum an interesting taste profile.
Country of origin: CUBA

Product on backorder: Count max 7 days before shipping.
IMPORTANT:
Cart contains a product with relation to Cuba.
Paypal will not be available as payment method at check out!
Description
DOUBLE MATURATION

S.B.S Cuba 2012 comes from a single cask, which yielded 334 bottles. It is a molasses based rum, which is distilled in Cuba in 2012 and bottled in Denmark in August 2019. S.B.S Cuba 2012 matured in an ex-Bourbon barrel and received a second maturation in a fresh American virigin oak barrel for 26 months, which is adding a wonderful light brown color to the rum. This is the second Single Barrel Selection edition from Cuba.

Nose: The frst impression is tart and woody. After some time the rum develops a spicy, meaty note with delicate hints of smoke and salt.
Palate: Caramel and coconut paired with lush red stone fruits. The finish is silky and smooth.