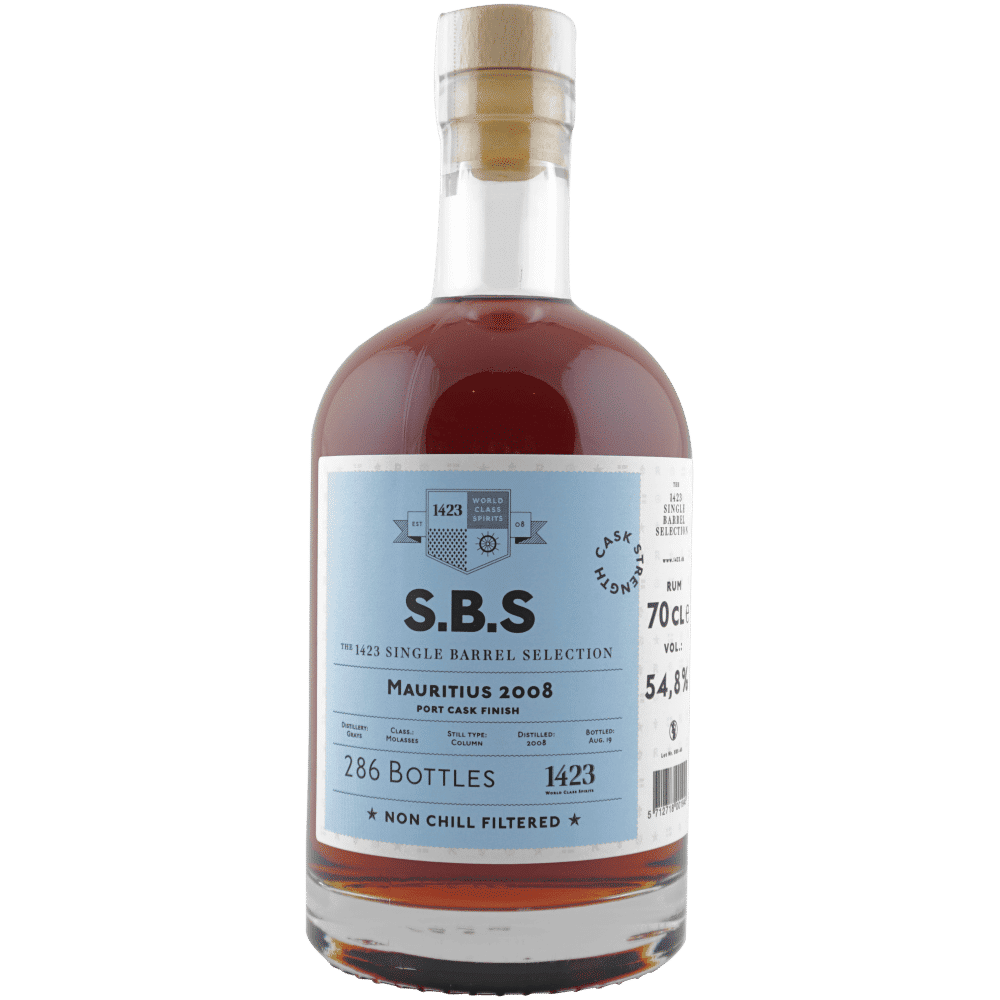 S.B.S SINGLE BARREL SELECTION MAURITIUS 2008 Port Finish 70cl 54,8%Vol.
€91,50
1423 world class spirits
S.B.S MAURITIUS 2008
S.B.S Maurituis 2008 – Port Cask Finish is the second Single Barrel Selection expression from Grays and the third from Mauritius. The port cask finish is adding juicy notes of red stones fruits as well as woody aromas. As surprising as it's sister bottling.
Country of origin: MAURITIUS

Product on backorder: Count max 7 days before shipping.
Description
GRAYS DISTILLERY

S.B.S Mauritius 2008 comes from a single cask, which yielded 286 bottles. It is a molasses based rum, which is distilled by Grays Distillery as in 2008 and bottled in Denmark in August 2019. S.B.S Mauritius 2008 matured in an ex-Bourbon barrel and received asecond maturation for 2 years in a port cask barrel. Grays & Co Ltd was founded in 1931 and is the leader in the production of spirits derived from sugarcane in Mauritius today. In 1939 the distillery shifted from producing spirits to producing petrolium due to the diffculties coming along with World War II. Later the distillery was renovated and concentrated on the production of spirits again. A completely new plant was built in 1980 which lead to an increase in quality and volumes.

Nose: Lacquer and paint at frst with a clear port wine influence in the back, reveiling notes of juicy dark fruits and lots of oak.
Palate: Intense aromas of English winegums, ripe stone fruits such as cherries and plums, and musty oak from the port wine barrel.