Sale!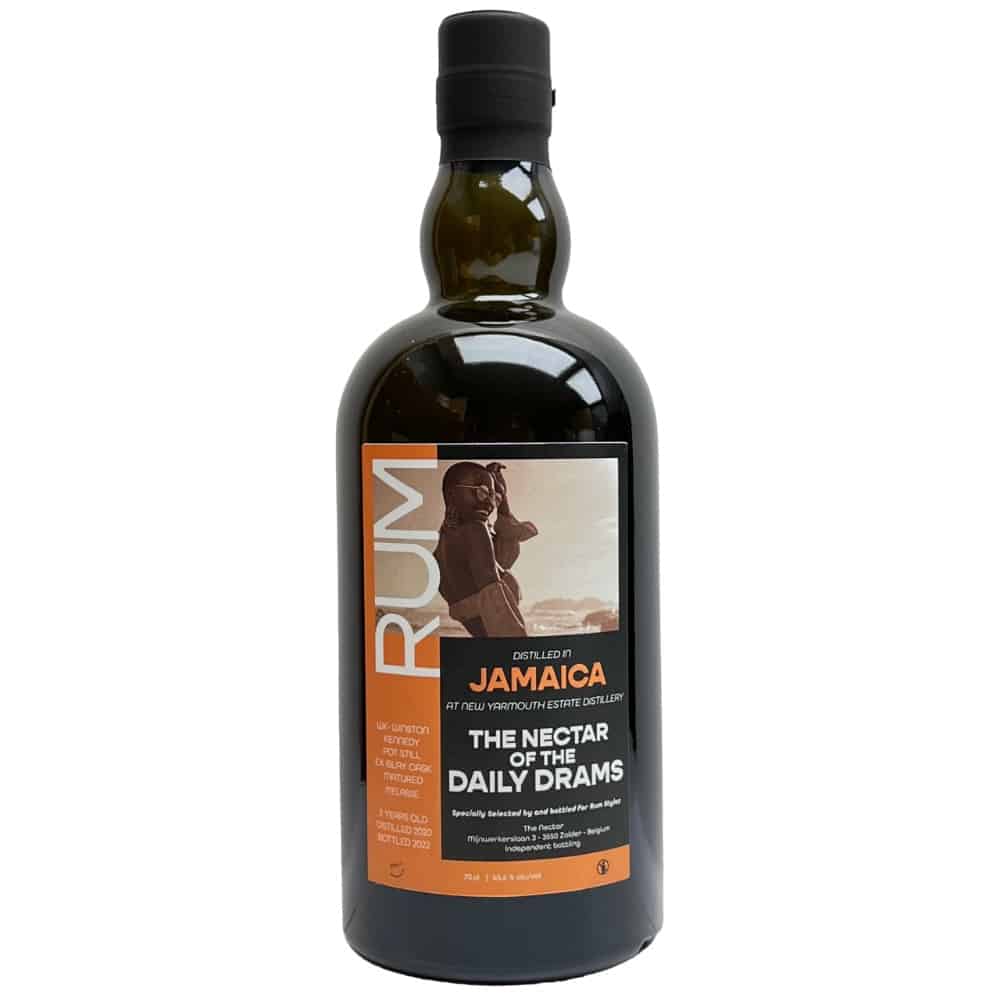 The Nectar Of The Daily Drams Jamaica New Yarmouth WK 2020 Islay Cask Matured for Rum Stylez 70cl 60%Vol
WK (Winston Kennedy) is New Yarmouth's pot distilled highest ester marque: 1500 – 1600 gr/hL AA.
Take this pack-load of esters and add for 2 years an ex-Islay cask to it.
Top it off at 60% ABV,……..
It will result in a rum beyond insanity.
This is NOT your sit back and relax sipping rum!
In stock
Description
Rum Stylez's tasting notes:
It is like being thrown with your head against a freshly painted wall.
If after the impact you're still alive and able you can stick your tongue out and lick the paint off.
The intention from this bottling is mostly to show how crazy and diverse RUM can be.
If you're the guy that is open for a bit of craziness, then this is your bottle.