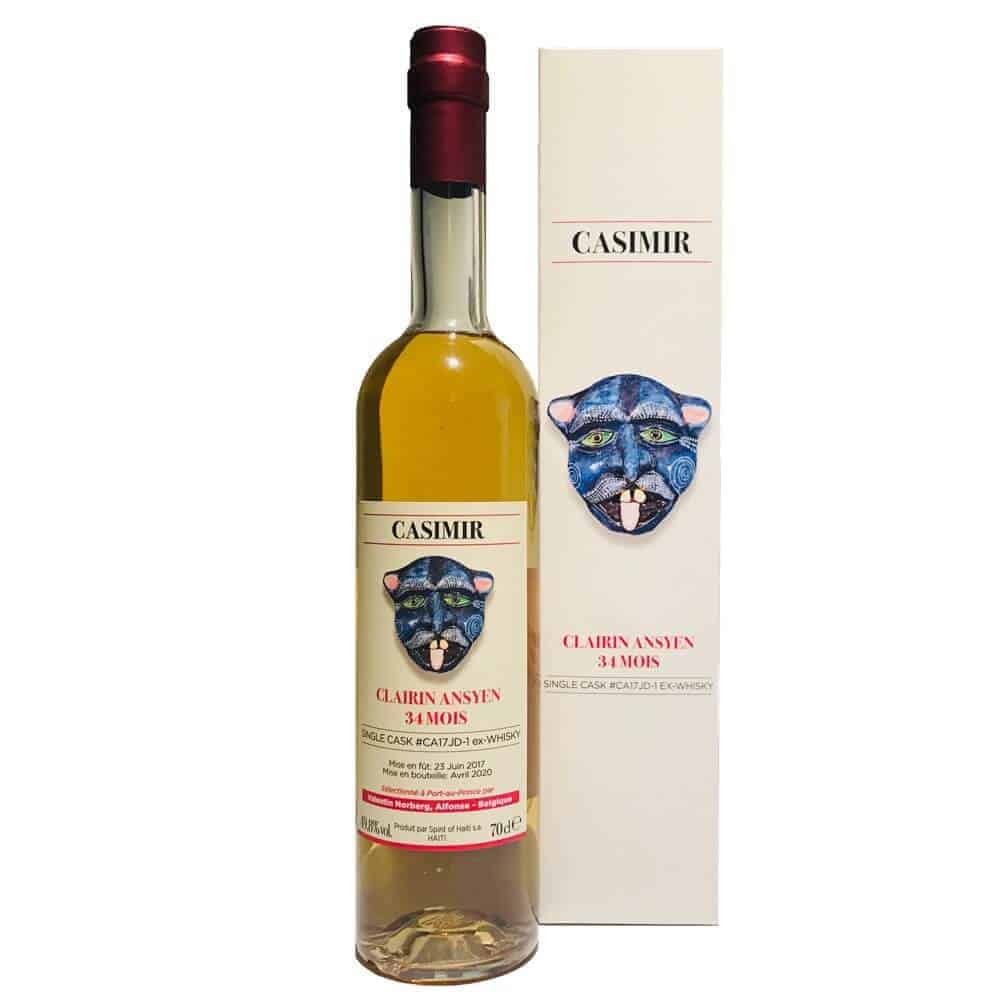 Velier Clairin Casimir Ansyen 34 months CA17JD-1 Valentin Norberg 70cl. 49.8%Vol.
Valentin Norberg, known for his bar 'Botanical By Alfonse' in Namur, Belgium, won the Belgian version of the Clairin World Championship (CWC) in 2019.
His great talent gave him the opportunity to travel to Haiti together with the other regional winners to select his own Single Cask Clairin Ansyen.
His Clairin Ansyen Casimir has matured for 34 months in an ex-Tennessee Whiskey cask from a well-known producer.
This Casimir was part of the 2017 fresh sugar cane harvest and was put on the barrel exactly on June 23, 2017.
You will no doubt be blown away by the unique aromas and flavors of this Single Cask bottled at 49.8%.
Out of stock
Description
The Clairin Ansyen range are the first Clairins to undergo maturation.
The Clairins are aged in The Spirit of Haiti's warehouse, located in Port-au-Prince.
Since 2016, no fewer than 30 casks of these matured Clairin Ansyen (Vaval, Casimir, Sajous, Le Rocher) have been brought onto the market, of which the Clairin Ansyen Casimir by Valentin is one of them.