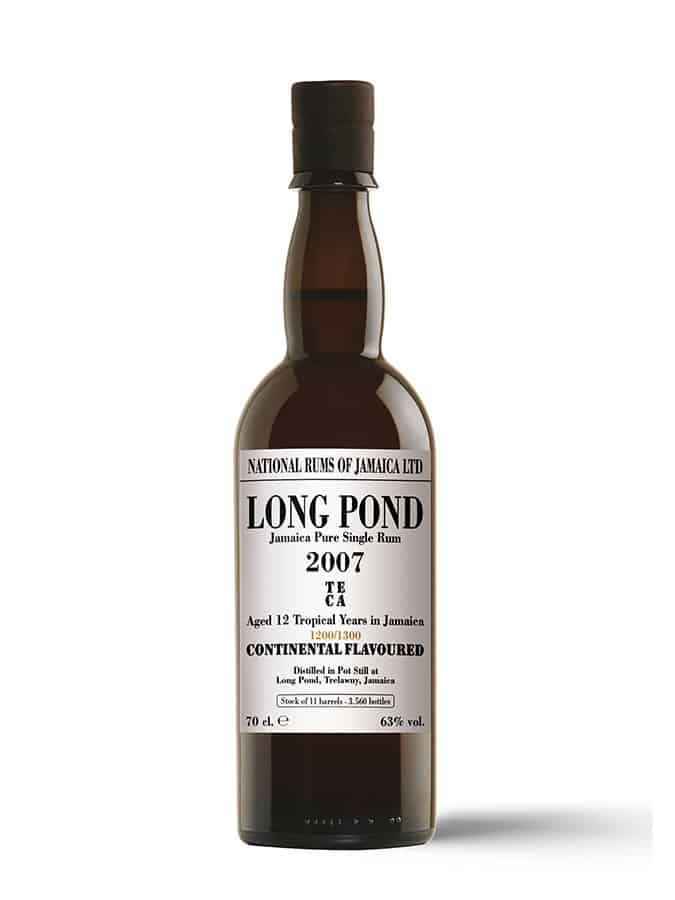 Velier Long Pond 2007 12 years TECA 70cl 63%Vol.
€142,50
Velier Rum:
National Rums Of Jamaica ltd
Long Pond 2007
Aged 12 Tropical Years In Jamaica
1200/1300 gr/hlpa Ester Content
TECA Marque (Distillery Specific Marque)
Jamaica Pure Single Rum
Continental Flavoured (National Marque)
Distilled in double retort Pot Still at Long Pond, Trelawny Jamaica
Stock of 11 Barels
3.560 Bottles
Cask Strength 63% vol
70cl
In stock
Description
Long Pond's roots date back to the mid-18th century. The distillery's archives go back to 1780, notably including
records of the production of eighty-five 500-litre puncheons of rum.
With an ester content of 1,200-1,300 grams per hectolitre of pure alcohol, this version is anything but shy.
Overflowing with empathy, it weaves a syrupy thread through the tasting so that Ariadne can travel with ease through a palette of flavours and aromas which brilliantly demonstrates that the most direct path is not always the best.