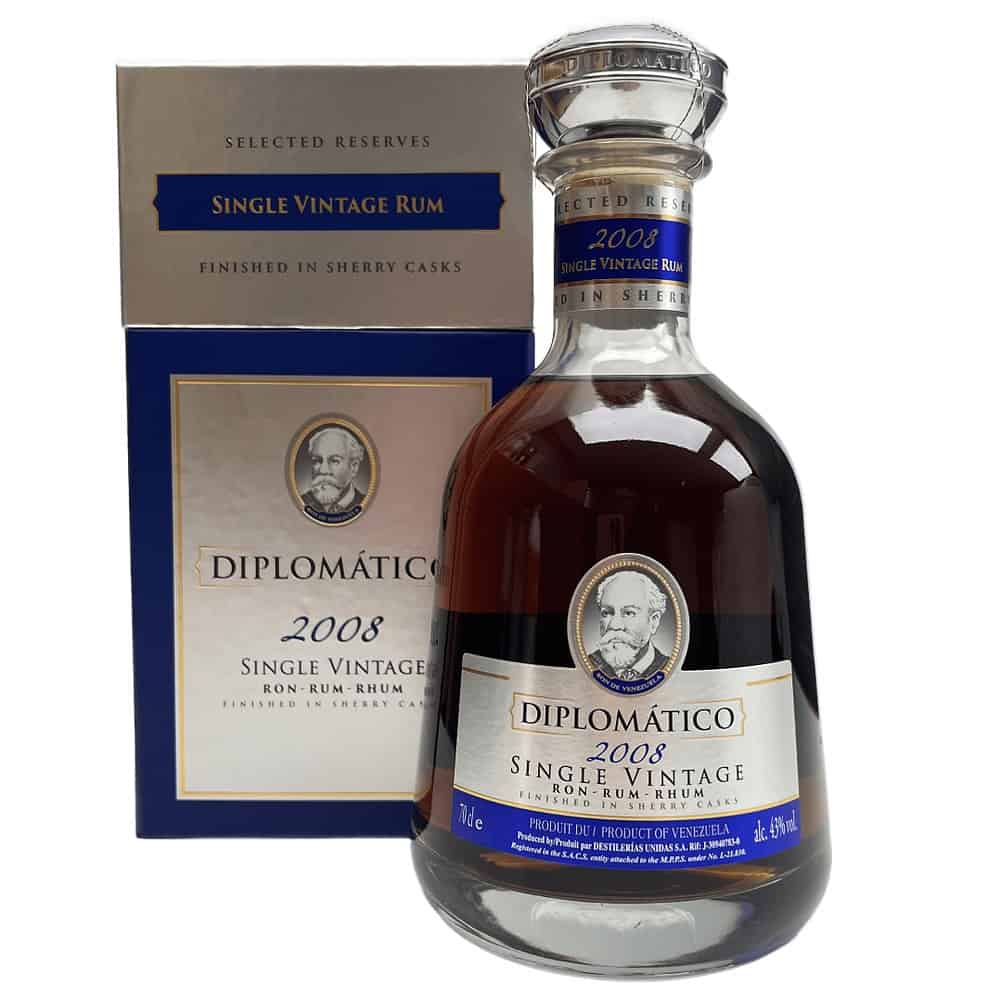 Diplomatico Single Vintage 2008 70cl 43%Vol
€144,90
Diplomático Single Vintage 2008 is crafted from special reserves that have evolved in an extraordinary way, collating them into vintage batches from one single year of distillation.
Aged for twelve years in ex bourbon, ex single malt whisky and new American oak, then finished for one extra year in first-fill Oloroso sherry casks.
In stock
Description
TASTE PROFILE
Bold and balanced aromas of vanilla, caramel, dried fruit, and hints of sherry for a rich taste profile.
Color: Dark amber.
Nose: Smoked wood, coffee and chocolate, followed by vanilla notes and ripe fruits.
Palate: Well-rounded and incredibly flavorsome. Pronounced mellow finish with hints of red fruits.