Sale!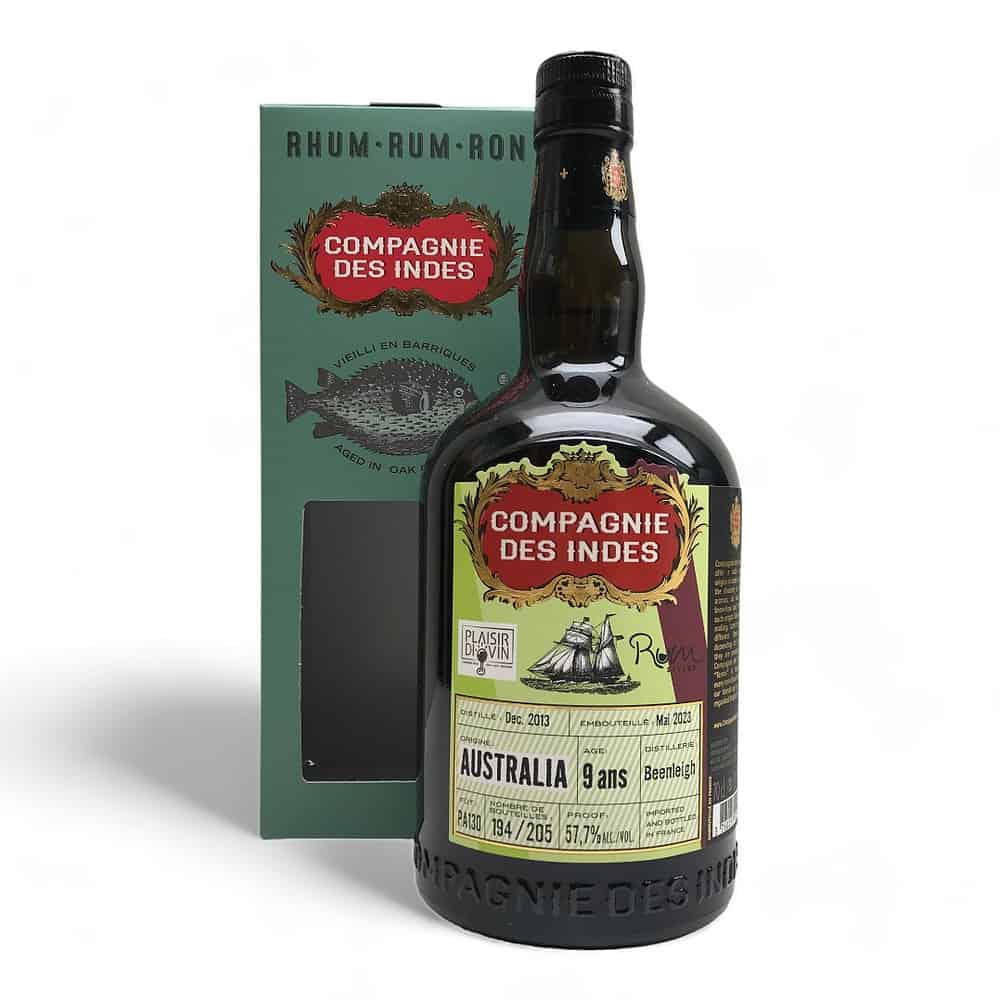 Compagnie Des Indes Australia Beenleigh 2013 9 Years Bottled For Rum Stylez & Plaisir Di Vin 70cl 57,7%Vol
Beenleigh is Australia's oldest registered distillery. Their rum is distilled using only the finest ingredients: pure Queensland rainwater, premium molasses and their own proprietary yeast.
Distillation: Column & Pot still
Base: Molasses
Ageing: 70% Tropical, 30% Continental
Bottled for Rum Stylez & Plaisir Di Vin.
In stock
Description
Nose: Very amber, strong notes of pear, white flowers, raspberry, this nose evokes a clafouti or blueberry pie.
Mouth: Pineapple juice, raspberry, blackcurrant juice, tangy, aromas of oxidation and currants.
Finish: Fruity and a pleasing tartness, with aromas of pear and blackcurrant pie