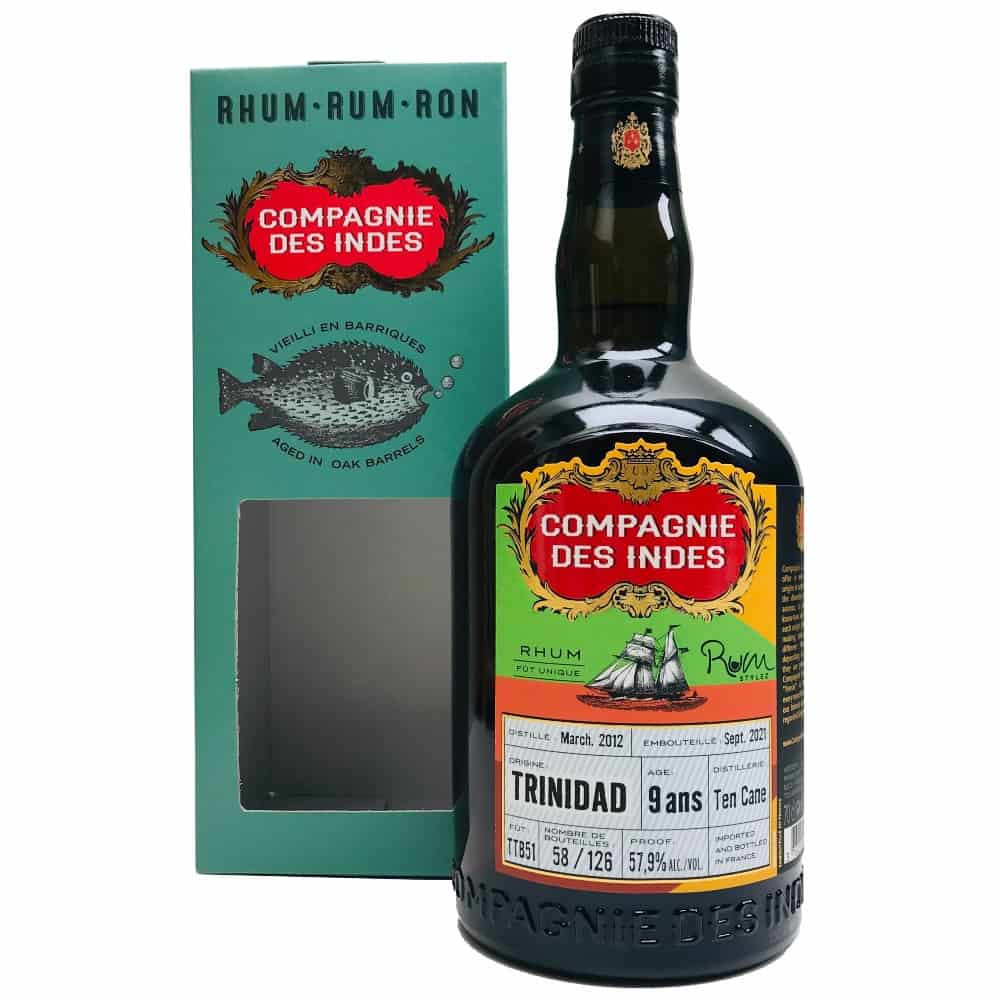 Compagnie Des Indes Trinidad 9 Years Ten Cane for Rum Stylez 70cl 57,9%vol.
€95,30
The Ten Cane distillery was created by LVMH to produce pure cane juice pot still rum for the US market. The brand eventually never really found its audience. The multinational decided to tear down the distillery only a few years after its grand opening. Its name, Ten Cane, comes from the idea that it takes 10 sugar canes to make a bottle of rum. A small quantity of casks are still found aging in various parts of the world. Now these cask strength bottled long aged Ten Cane rum's have become delicious rarity's. Rum Stylez is proud and happy to join forces again with CDI and bring you after last year's Savanna again an exceptional cask.
In stock
✓ Available online
✓ Available in store
Bottles

Percentage

Price

3 - 5
-5%

5%

€

90,54
6 - 11
-10%

10%

€

85,77
12 +
-15%

15%

€

81,01
Description
THE BASICS:
Distilled in: March 2012
Bottled in: September 2021
Age: 9 years
Distillery: Ten Cane (Trinidad)
Bottle contains: 70 cl
Alcoholic content: 57,9% Alc./Vol.
Limited Edition: Only 126 bottles
Rum Type: Pure Single Cane Juice Rum
TASTING NOTES:
Nose: characteristic of cane juice rums with floral touches. Citruses, rose and jasmine scents in this single cask
Mouth: you find the same flavours as on the nose but with the addition of a cherry liquor chocolate note
Finish: expressive, its long and dry with notes of dry fruits
Only logged in customers who have purchased this product may leave a review.