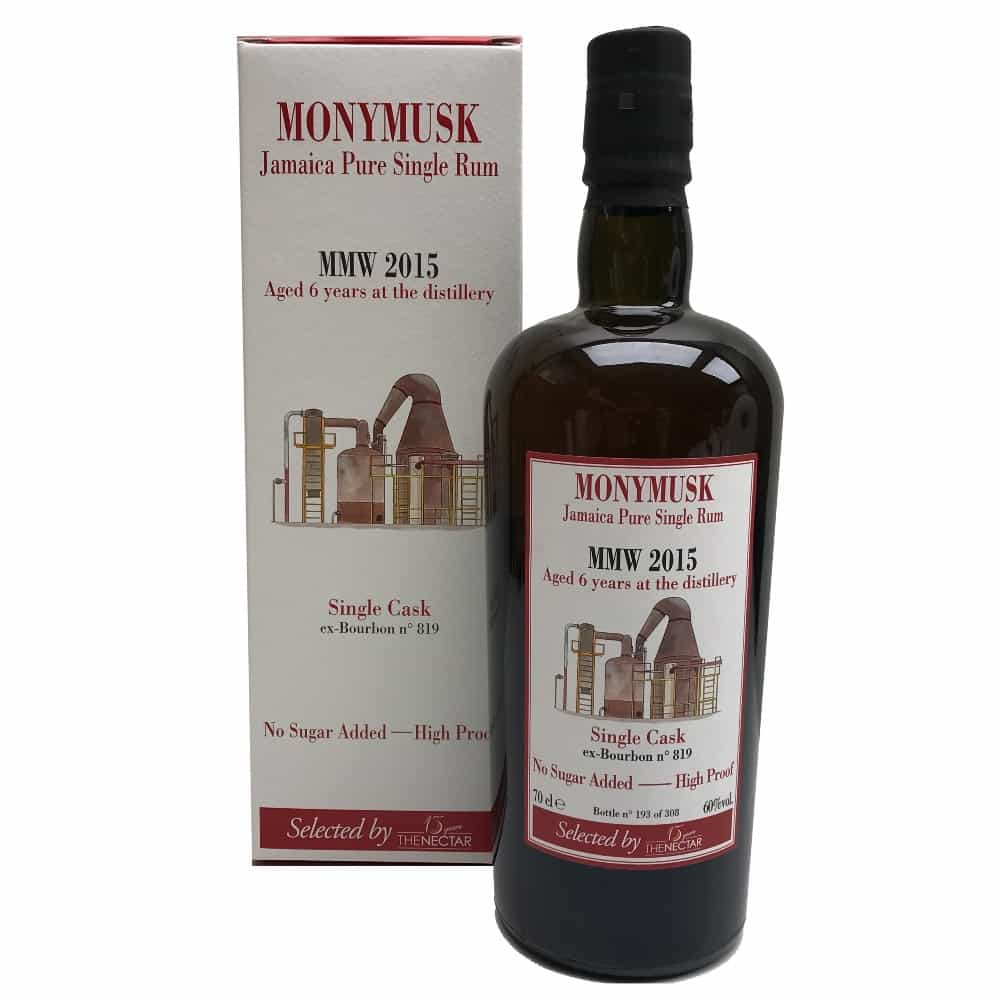 Habitation Velier Monymusk MMW 2015 6Y 15 Years The Nectar 70cl 60%Vol.
€164,30
For the 15th anniversary of Belgian distributor The Nectar, they had the opportunity to bottle a beautiful Single Cask together with Luca Gargano under the world famous Habitation Velier series and accompanying black bottle. This Monymusk carries the MMW mark, which can translate to an ester content of 200 – 300 gram/hL.
The MMW mark is one of the lighter marks which makes the rum very drinkable, but still has the distinctly Jamaican funk we all love in a Jamaica Pure Single Rum. The rum was bottled at a high proof of 60% ABV.
Limited to 1 bottle / User / Order
Out of stock
Description
Nose: Very fruity with notes of burnt rubber. Hints of dark chocolate and wood.
Mouth: Powerful flavors of oak. A rustic and masculine profile for Monymusk.
Finish: Very earthy aftertaste with strong flavors in the mouth.
Only logged in customers who have purchased this product may leave a review.