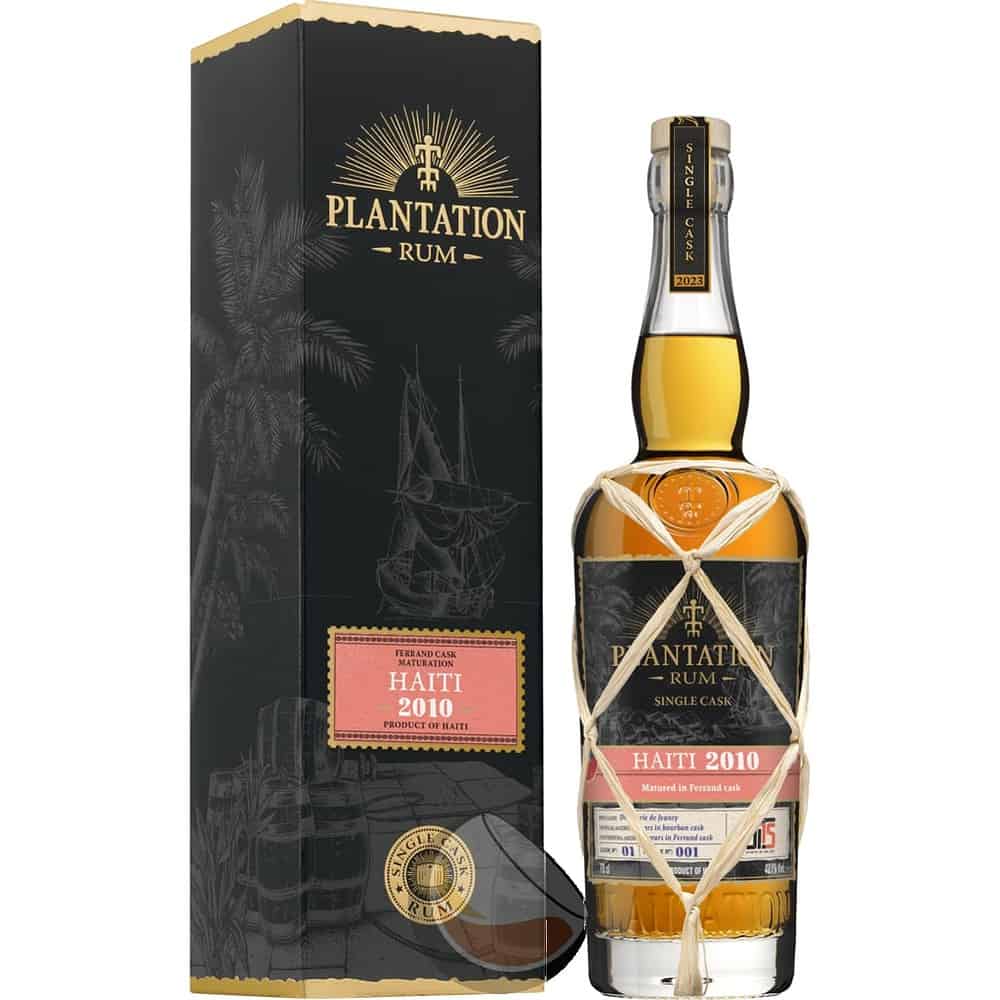 Plantation Single Cask Haiti 2010 For The Nectar 70cl 40,1%Vol
€67,30
Sourced from the Jeanty Distillery in Haiti, this unique rum is distilled from sugar cane juice and carefully aged for 5 years in Bourbon barrels in a tropical environment, followed by a further 8 years in Ferrand barrels. This rum's impressive characteristics include 730 g/hL AA of volatiles and 255 g/hL AA of esters, which together create exceptional aromatic complexity. With an alcohol content of 40.1% Vol. this creation offers a soft and subtle tasting experience.
In stock
Description
Nose: Intense and funky on lime peel and lemongrass, evolving on cane juice, yellow kiwi and soursop with caramelly, roasted and spicy notes.
Taste: Quite dry, salty and fresh with spicy lime, with notes of green tea, banana, tonka bean, almond, pepper and caramel.
Finish: Long with green notes, apricot, licorice, cocoa, lime, cloves and salt.