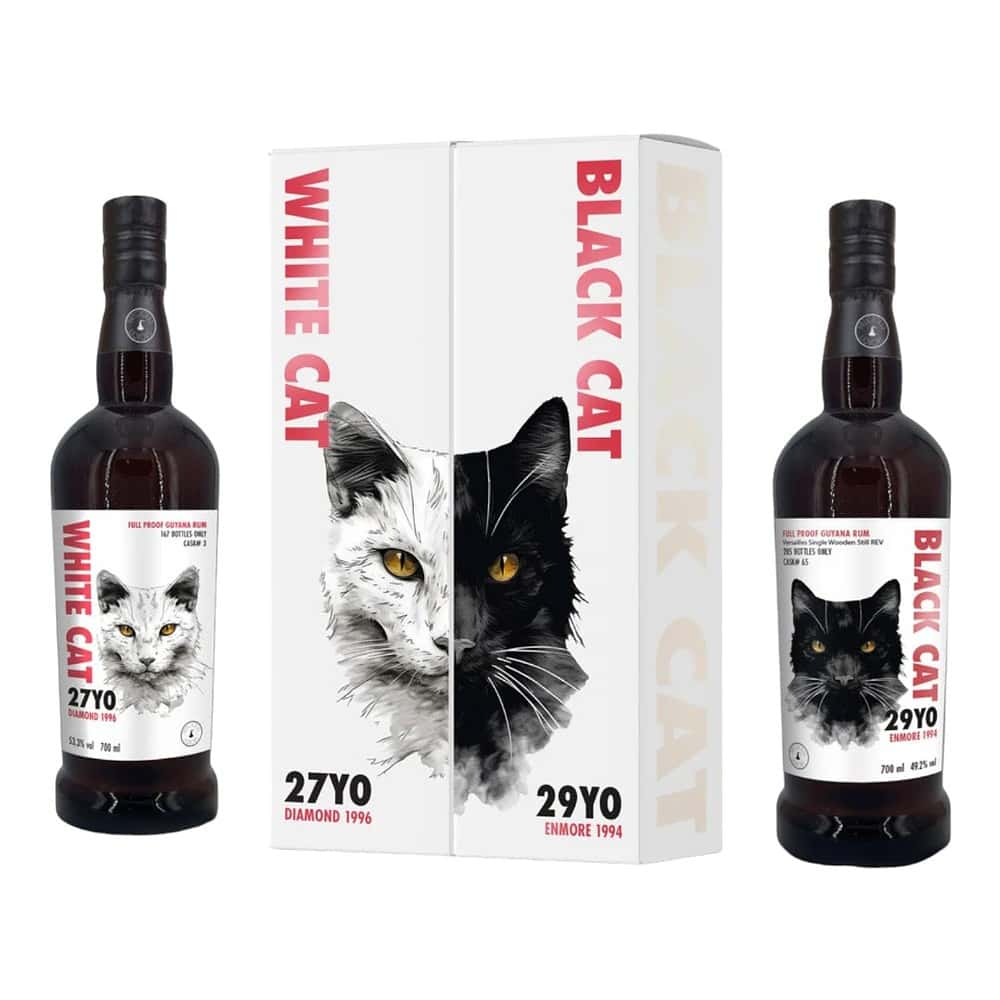 Precious Liquors Black Cat and White Cat Enmore 1994 REV 53,3% and Diamond 1996 49,2% 2x70cl
€880,00
The Black Cat is the Enmore REV. This is a 100% Pot still rum from the now closed Enmore Sugar Estate (1994) and distilled on the unique wooden still: the Versailles.
The White Cat is the Diamond. The Diamond 1996 is a blend of Pot and Column still rums from the 1996 vintage from Diamond distillery.
These are only sold as a set.
In stock
Description
Black Cat: Enmore 1994 (REV)
Nose: Its intense nose.
Mouth:  This leads you to a tasting rich in flavors such as black coffee, exotic wood, leather, cocoa, plum, tar and rubber.
Finish: Powerful aromas that will accompany you for several hours.
White Cat: Diamond 1996
Nose : Honey, apples, mangoes, overripe bananas, pears, white pepper, herbal notes.
Mouth : Apples, metallic notes, polished wood, honey, brown sugar, vanilla and banana.
Finish : Well-cooked caramel, brown sugar, apple pie, cider and nutmeg.