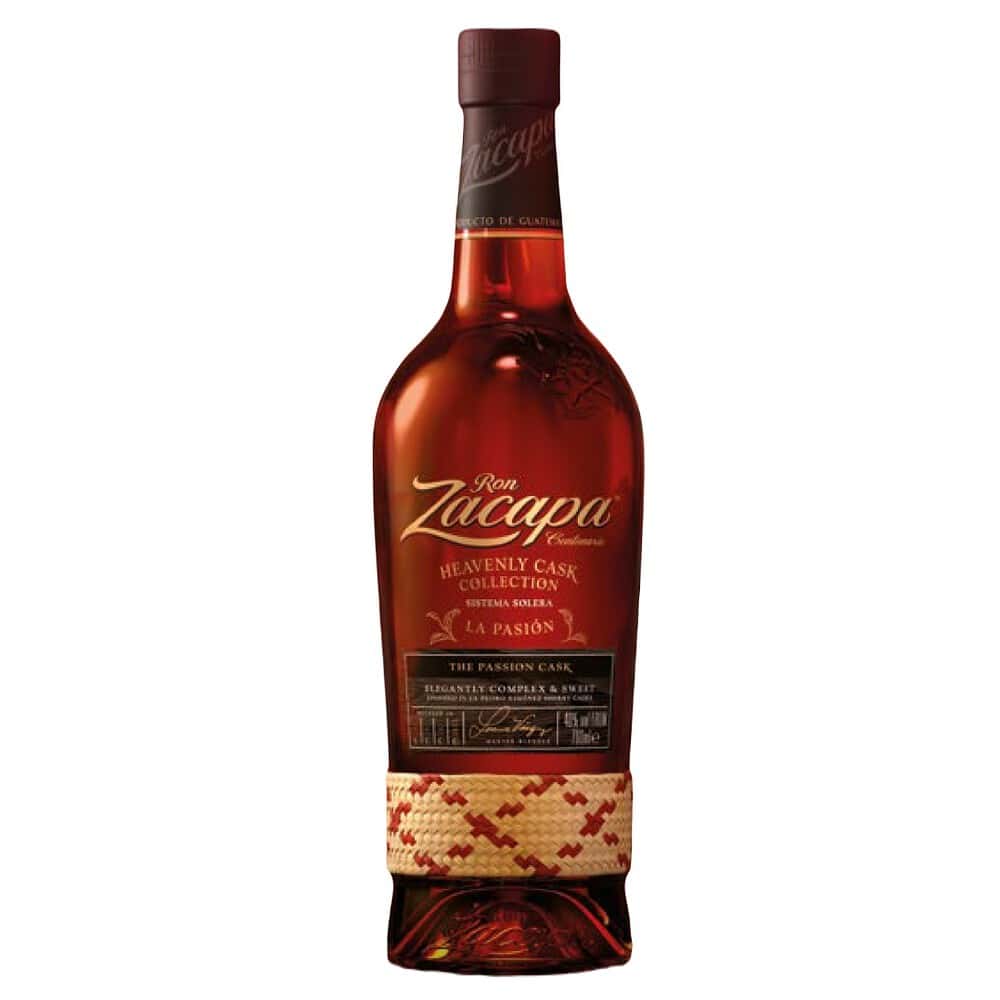 Zacapa La Pasion Heavenly Cask Collection 70cl 40%Vol
€87,20
La Pasión, The Passion Cask, is the fourth of the beautiful limited editions from the Heavenly Cask Collection.
The Passion Cask has been carefully formulated by the master blender Lorena Vázquez, resulting in a sublime blend of rums that further are matured in ex-Pedro Ximénez Sherry casks.
These barrels give the rum a unique finish and the characteristic sweetness.
Just as the landscape is lush with beautiful flowers, plants and colorful butterflies, this rum also offers an abundance of flavors.
Plums, raisins, dates and rich vanilla, together with notes of coffee and chocolate, form a decadent wealth of flavor.
In stock
Description
The blend mixes in the barrels with rich aromas. Just like nature around us does.
A nice rum with a perfect balance of casual rime, taste and smell. With notes of red berries, pecans and the crops that grow lush on the landscape of Guatemala.
The silky sensation of nuts and caramelized berries is an elegant mixture of all treasures the Guatemalan landscape is rich in: full, sweet and delightful.