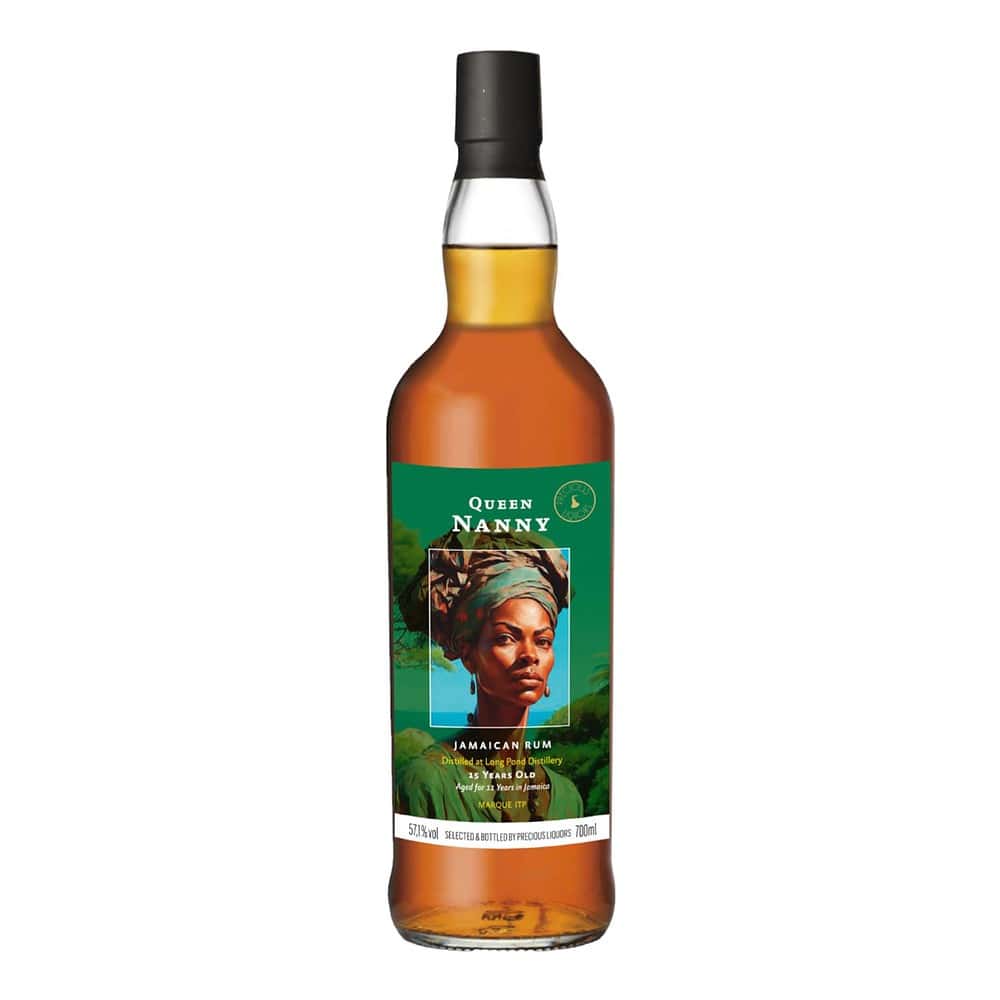 Precious Liquors Long Pond ITP 2007 15 Years Queen Nanny 70cl 57,1%Vol
€169,00
Nanny of the Maroons is an iconic figure in Jamaican history whose legacy has been celebrated in poems, portraits, and currency. Precious Liquors desire was to immortalise our adaptation of Nanny's portrait on the label of the, incredible Long Pond rum, which was distilled not far from Blue Mountains of Jamaica where Nanny and her maroons were taking refugee.
In stock
Description
Nose: Rich and woody, opening on fudge/salty caramel, with creamy notes of banana cake and butter pastry with lots of vanilla, citrus and oak spice.
Taste: Gourmand and fresh with roasted nuts, wood fire, cinnamon and then evolving on more nuts and beeswax, with grassy notes and fruity notes of pineapple, figs and guava.
Finish: Long on vanilla, chocolate, butter, nuts, pepper, ginger and grapefruit.